Sitewave Cinema, four friends from Staten Island with a love for film and a passion for storytelling. Together now for 10 years, they have been through the gauntlet of film production and live events. From working on concerts, DJing, making original music and short films they are now making the plunge into full length features. with the love and support of Staten Island and strong community of artists and talents, Sitewave aims to become the home team for original independent film coming out of Staten Island, carving their names into the long beloved art of storytelling.
Mark O'Brien - Writer/Director/Editor/Actor
Josh Nieves - Audio Design/Music Composer
Joe Perri - Director of Photography/Editor
Pete Isherwood - Administrative
THE CAST AND CREW OF "POKER NIGHT"
STILL OF MARK O'BRIEN PERFORMING HIS OWN STUNTS IN "BARRY'S HAND"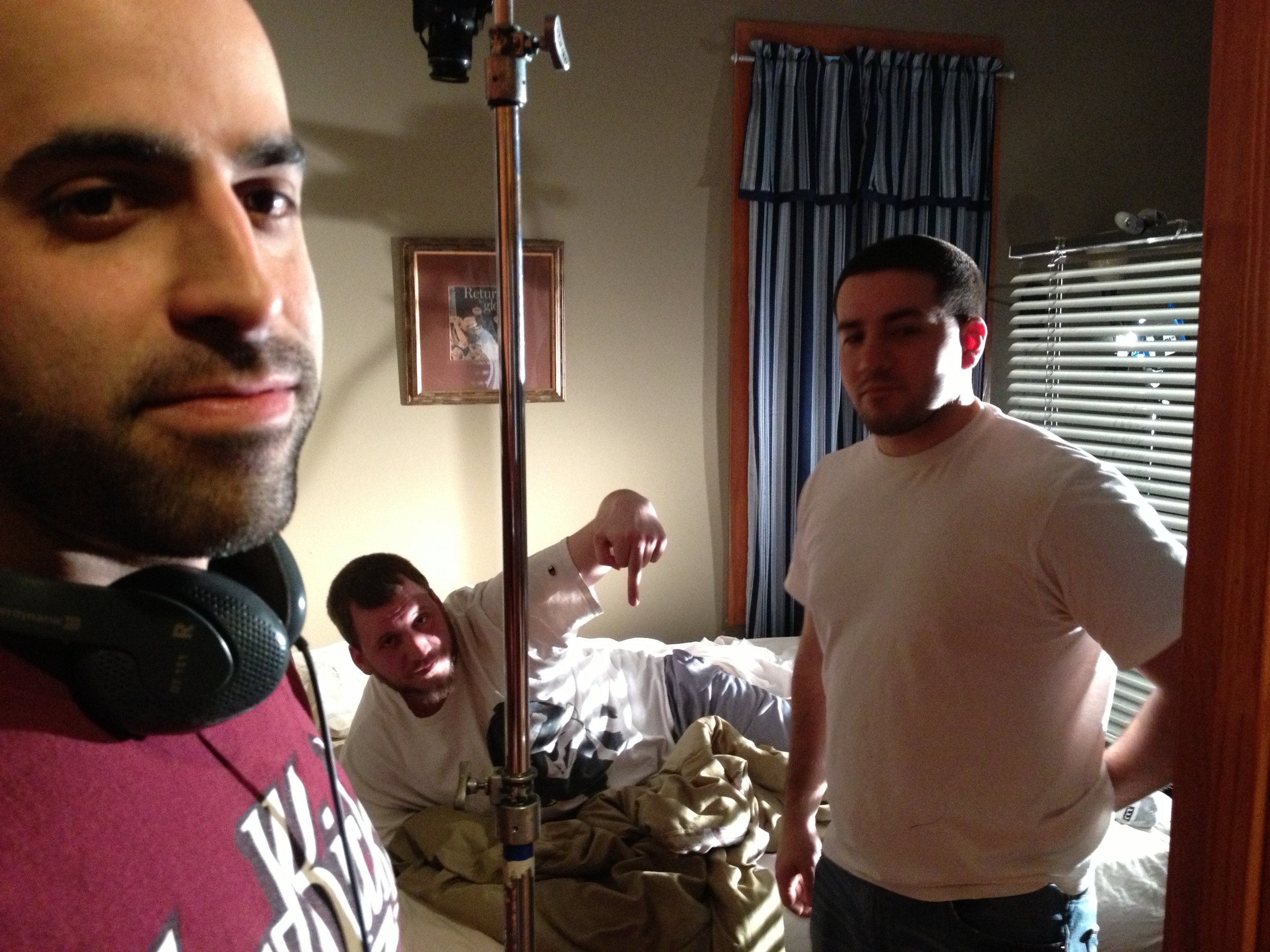 "ROOMMATES: MORNING GLORY"
A STILL FROM SET FEATURING OSKO